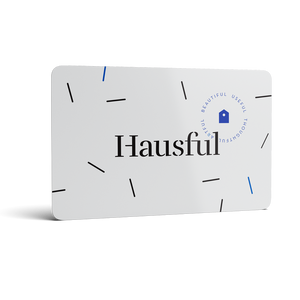 Give the gift of Scandinavian Modern! Gift code will be emailed after purchase, with downloadable pdf for printing. Use code at checkout to apply gift card credit. Can be used in-store and online!
Use code 'LASTMINUTE' to save 10% on gift cards until Dec.31st
The Hausful Digital Gift card cannot be transferred, exchanged, or resold and cannot be redeemed for cash. This Gift Card is non-refundable and cannot be replaced if lost or stolen.